EXPERIENCE MOZART LIKE NEVER BEFORE. A MULTIMEDIA ENCOUNTER WITH THE GENIUS.
At the "MYTHOS MOZART" immersive experience, visitors can now get a glimpse of Mozart's life in a unique way that combines music, architecture, performing arts and technology in an unforgettable multimedia installation.
"MYTHOS MOZART" covers more than 1500 square meters in the heart of Vienna where Mozart spent the last year of his life and composed some of his masterpieces such as the "The Magic Flute", his "Clarinet Concerto" and the "Requiem". Today, the internationally renowned STEFFL department store is located here.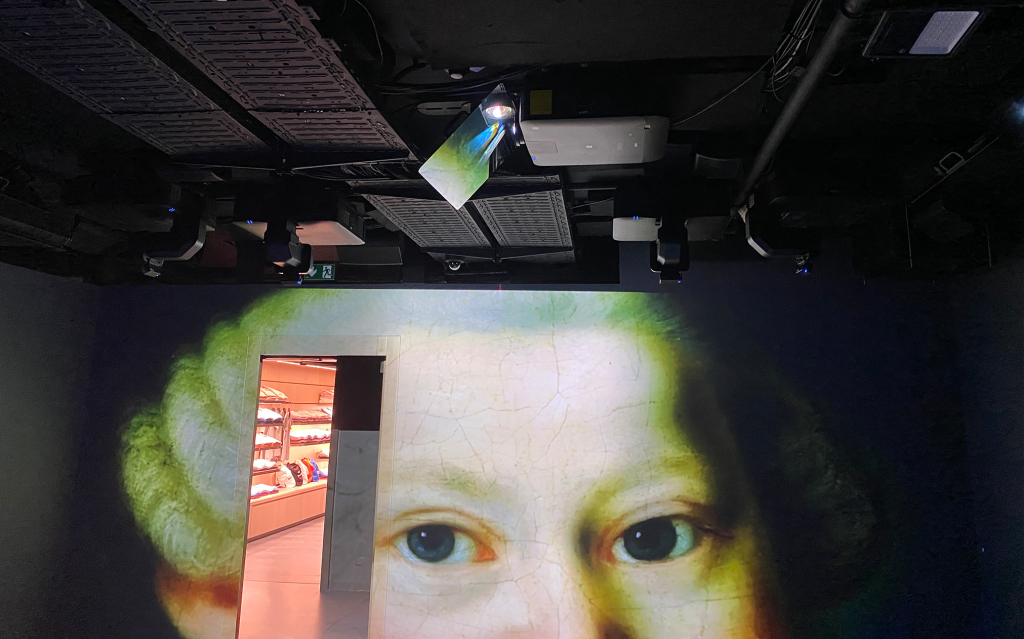 During the interactive guided tour, visitors are transported into Mozart's world in five different rooms. When entering the fifth room where the ULS Mirror is used, the "Magic Flute – Mozart Forever", visitors go through a visual experience where Artificial intelligence creates fantastic new visual worlds to sounds of the "Magic Flute", from images and millions of data on Mozart.
The space bridges the past through the present into a bright future. The spectrum ranges from poetic animations that take us back to the historical Vienna of 1791 to a contribution by LA-based new media artist Refik Anadol, who uses artificial intelligence to condense Mozart images and data into digital visual worlds.
In collaboration with PKE Electronics GmbH, Dynamic Projection Institute also played a part in creating this brand-new Viennese attraction by supplying the ULS Mirror used in combination with the Epson EB-PU2216B laser projectors.
With the limitations in space, a total of six ULS Mirror units are used to allow projections to reach other positions turning the floor into additional projection surfaces.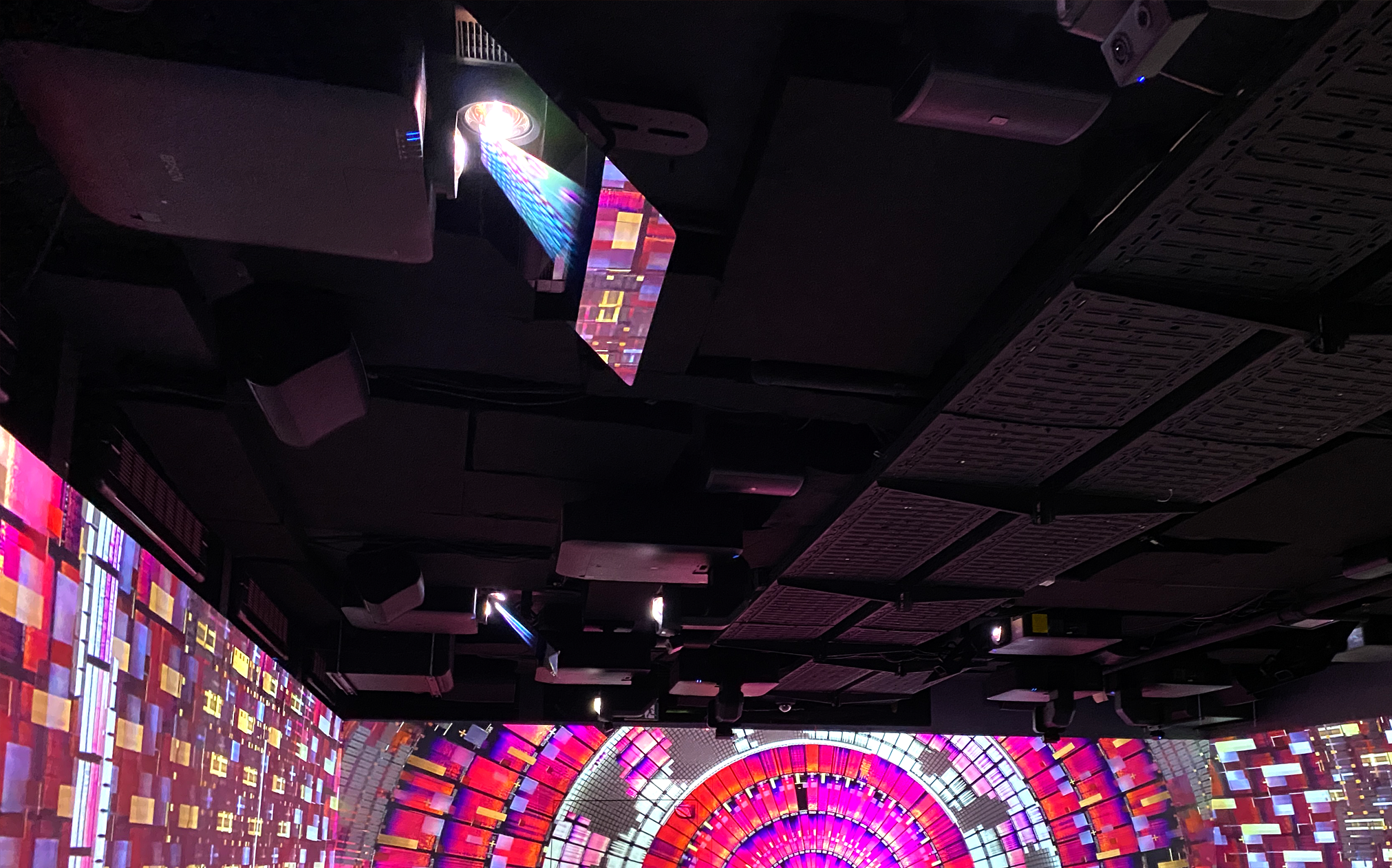 While in Vienna, we recommend to immerse yourself into Mozart´s world by visiting this 60-minute walking tour. It is best to book tickets in advance and plan the visit according to opening hours, click here (https://mythos-mozart.com/en/plan-your-visit/ ) for more info.
Technical rider for room 05 – "Magic Flute – Mozart Forever":
14 units Epson EB-PU2216B
6 units ULS Mirror – ULS-MB-70S
Pixera Media Server