RRRROOOAARRR!!!! A WORLD FIRST. IMMERSIVE MEDIA-DRIVEN DINO EXPERIENCE!
In the heart of Vienna, meet the Brachiosaurus, the Mosasaurus and the Tyrannosaurus Rex. From VR Rides that transport you to the heart of the Jurassic period, to digital interactive exhibits that allow you to interact with the prehistoric animals, you'll be fully immersed in the experience. Pushing the boundaries of innovation and storytelling, JURASSIC: The Immersive Experience, marks a historic milestone as the first of its kind worldwide.
Our innovative projection system, featuring six units of our cutting-edge ULS Mirror, serves as an essential part of this unprecedented display. Combining this mirror system with projectors brings the majestic figures of the prehistoric world to life with an unparalleled sense of vividness and realism.
Behind this visionary project is Markus Beyr, CEO of the internationally renowned ATTRAKTION! GmbH. With over 500 successfully implemented media-based attractions globally over the last two decades, Markus Beyr has significantly shaped the world of entertainment, leisure and retail markets.
"We added the ULS Mirror to our projectors and it helped us redefine the boundaries between reality and media, offering an unmatched immersive experience developed and designed in Austria. Collaborating with global experts, we have crafted an exhibition that pushes the limits of experiential entertainment," explains exhibition organizer Markus Beyr.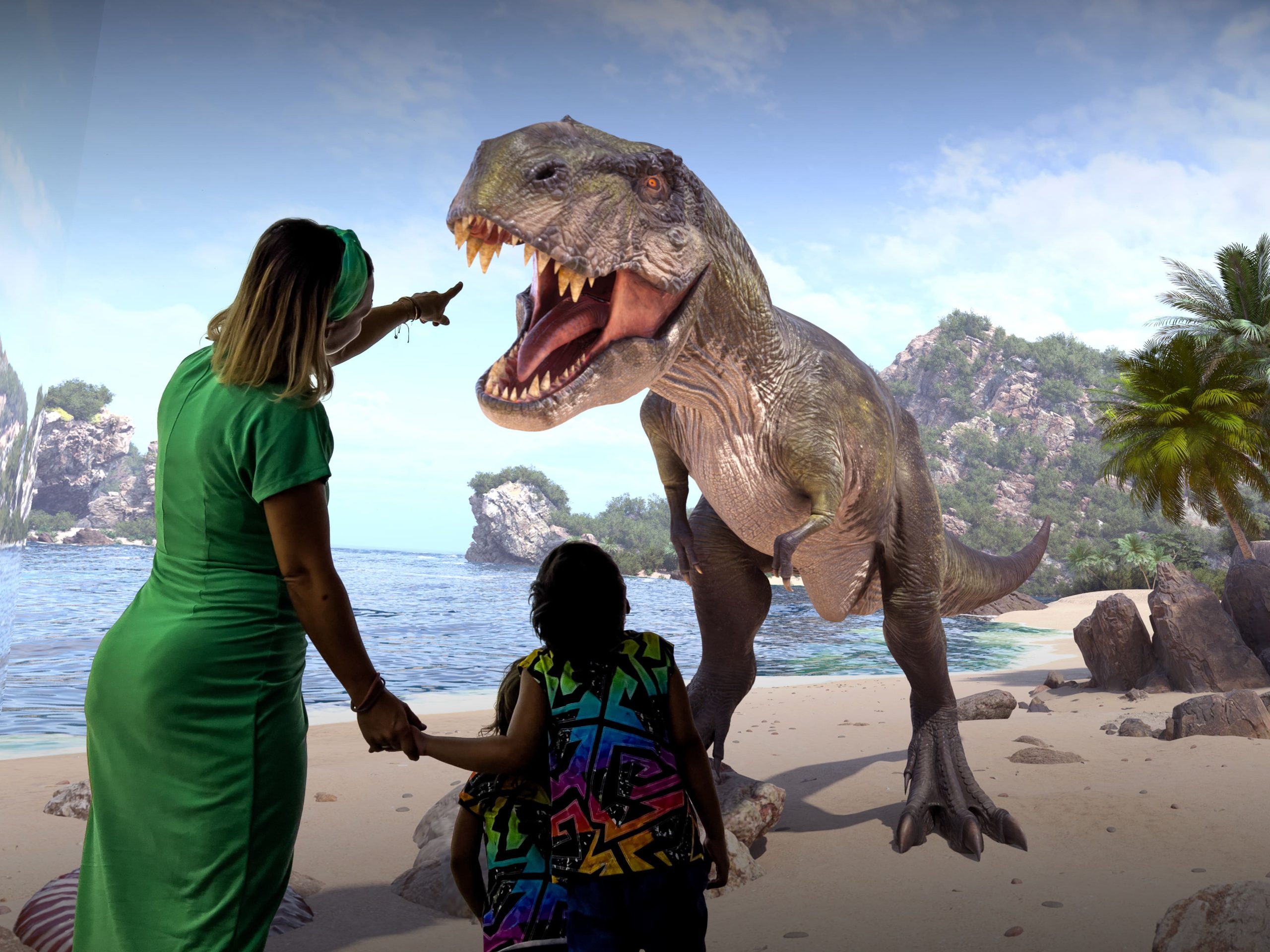 Designed with families in mind, the experience offers a range of group activities that encourage parents and children to engage with the exhibits together.  Embark on an unforgettable journey and you'll learn about the wonders of the prehistoric world while enjoying a unique storytelling experience.