Urban Safari at the Lightfestival in Ghent – Skullmapping pulls the focus on extinct animals
The Festival lights up the city with 37 works by international light artists. The city's nights became the backdrop for a surprising spectacle, ingenious installations, spectacular performances and beautiful events for over 800 000 visitors.
The artistic collective Skullmapping contributed to the festival with the well known King Sprong, projecting a giant gorilla on a building, and with a project called "Urban Safari", pulling the focus of the visitors to extinct animals. A voice-over impersonated by an adventurer guides the observers and informs them about the animals in question.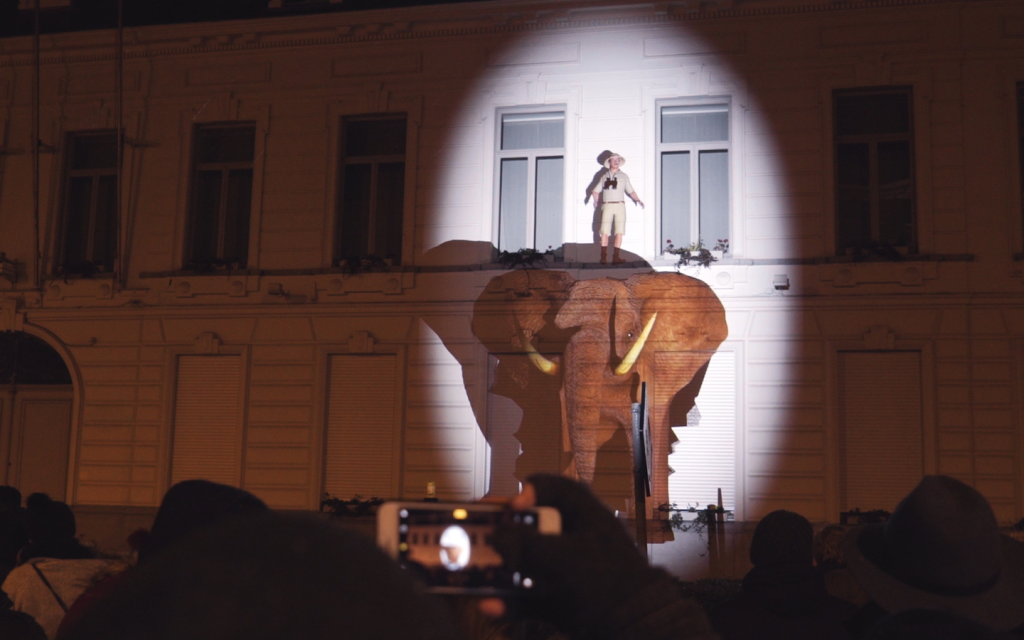 "Over the years we've become known for our minimappings, but when the city of Ghent asked us to create a project to announce their upcoming lightfestival, we decided to make a massive gorilla climb a 90-meter-tall building!"  Antoon and Filip – Skullmapping
Technical rider:
Credits:
Concept by Filip Sterckx and Antoon Verbeeck
Written and directed by Filip Sterckx
3D animation and modeling by Paulina Zybinska
Additional animation by Filip Sterckx, Antoon Verbeeck and Birgit Sterckx
Voice actor Bart van der Heijden